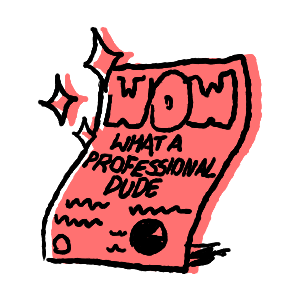 I'm a cartoonist from Brisbane, a QCA animation grad and a kinda dope guy.
People often ask me, "hey man, what's up?" and to this I tend to say
I'm super busy and popular. So do I have a lot of time to spend just telling people exactly what I'm up to at all times? NO! 
But just for you this one time, I'll fill ya in.
By "stuff" I mean that I'm currently pulling odd jobs drawing posters, animating, making mods for video games, and when I'm not at my day job or gettin' hassled by The Man, I'm illustrating and writing an insane 666 page webcomic called Brain Drain where I have a group of fans of supporting and reading through my patreon.
There, now go tell everyone else who's askin'